Program Calendar for January to July 2021 Courses are offered On-line teaching.
Questions about School and Program; please email at info@tcmcollege.com.
Thank you.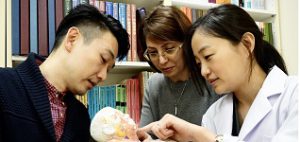 Start your journey of TCM! Apply Now!

The College Clinic and school office will be closed from Thursday, March 19 until further notice.
Urgent Notice (March 13, 2020) Federal and provincial officials have advised Canadians against travelling out of the country; anyone who does travel abroad is asked to self-isolate for 14 days upon their return. For more info please visit here
Use our Online Application Form to apply for admission into our programs.
Diploma Programs
Three-year Diploma Program for Acupuncturist (R.Ac.)
Four-year Diploma Program for Traditional Chinese Medicine Practitioner (R.TCM.P.)
Five-year Diploma Program for Doctor of Traditional Chinese Medicine (Dr.TCM.)
Three-year Diploma Program for TCM Herbalist (R.TCM.H.)
Certificate Program
Chinese Tui Na Massage Certificate program