*Questions about School/Program or clinic appointment booking; please call 604-731-2926 or email at info@tcmcollege.com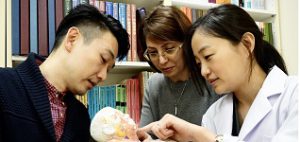 Start your journey of TCM! Apply Now!

Joint statement on update on new and existing COVID-19 cases in B.C. here
Use our Online Application Form to apply for admission into our programs.
Diploma Programs
Three-year Diploma Program for Acupuncturist (R.Ac.)
Four-year Diploma Program for Traditional Chinese Medicine Practitioner (R.TCM.P.)
Five-year Diploma Program for Doctor of Traditional Chinese Medicine (Dr.TCM.)
Three-year Diploma Program for TCM Herbalist (R.TCM.H.)
View the Program Information Sheet (last update: January 16, 2019) for program details.
Certificate Program
Chinese Tui Na Massage Certificate program