Setting of Our College Clinic
Note: Our clinic has just moved to 200-1215 West Broadway, Vancouver BC.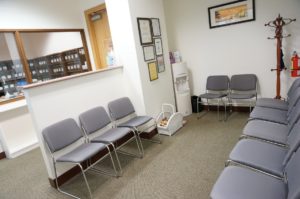 Our College Clinic was established in 1986 and had since served thousands of people to improve their health. The College Clinic is an excellent place for you to know about Chinese Medicine, including Acupuncture, Herbal treatment, Tui Na (Chinese Massage), and Food Cures; to discuss your health concern and to get advice on herbs and acupuncture treatment. You may also want to get advice on how to change eating habits and lifestyles in order to maintain your physical and mental balance. As the College Clinic is also a learning experience for students, the consultation it offers is very complete, which means that you can also learn a lot about yourself in the process.
The Clinic is just minutes from Downtown Vancouver. People from all over BC and other provinces/states come to our popular clinic. Over the last 20 years, our valuable services at low cost have made the Clinic a great asset to the community.
The College Clinic offers treatments for various diseases and illnesses, and the following are the common conditions most frequently treated in the Clinic: Allergy, Asthma, Autoimmune disorder, Chronic infection, Chronic fatigue, Dermatological conditions, Addiction disorders (smoking, unmanageable alcohol consumption…), Digestive disorders, Endometriosis, Infertility, Menstrual disorders, Menopause syndrome, Neurological and Muscular-skeletal disorders, and most importantly, all kinds of pain.
Herbal Dispensary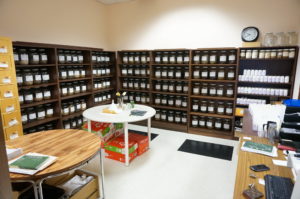 Our College has one of the best selections of herbs in North America. There are several herbal pellets and granules to make the consumption of herbal medicine fairly easy and effective. The dispensary carries hundreds of formulas which include Classic formulas and clinically proven effective formulas. They are all in pellet form and are exclusively produced under Dr. Lu's guidance for our College which made it very unique in the Clinic. We also use granulate single herbs to form different formulas uniquely for various treatments. Another alternative offered to our patients is to make the decoction form herbs in their raw form.
Clinic Types

You are invited to our College Clinic for a FREE CONSULTATION!
* Instructor Demonstration Clinic   You will be diagnosed / treated by an experienced Instructor while a group of 5-7 students are observing.
* Senior Student Practicum Clinic   You will be diagnosed / treated by 2-4 of our senior students under the supervision of their instructors.
Fee Schedule
Consultation only – FREE

Single Treatment (about 45 minutes including consultation time)
1
Single Acupuncture
$23.00
2
Tui Na Massage (15 mintunes)
$25.00
3
Scraping (Pay extra $8.00 for the plate)
$18.00
4
Cupping
$18.00
5
Ear Acupuncture
$18.00
6
Bleeding Therapy
$18.00
Combo Treatments (about 45 minutes including consultation time)
1
 Acupuncture + Cupping
$27.00
2
 Acupuncture + Tui Na
$27.00

3

 Acupuncture +Seven Star Needle

$27.00

(Pay extra $8.00 for seven Star Needle)
4
 Acupuncture + Scraping
$27.00
5
 Acupuncture + Ear Acupuncture
$27.00
6
 Acupuncture + Bleeding Therapy
$27.00
7
More than 2 treatment combo
$32.00
Herbs
1
Powder Herbs ($0.50/g)
$37.50/75g
Note: Clinic fees are subject to change without further notice.
Inquiry or Appointments
Call our clinic at 604-731-2926
Email to our clinic at info@tcmcollege.com
Hours of Operation
Monday – Friday 8:30 – 12:30 and 14:00 – 18:00