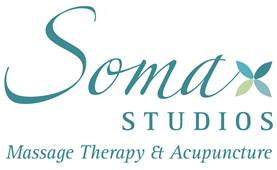 Soma Studios is looking for an acupuncturist/TCM practitioner to join our team!
Soma Studios is expanding and we are very excited about our shiny new studio!
We are a busy, well-established clinic expanding to a new location and looking for an acupuncturist/TCM practitioner to join our incredible team. The studio is located in Burnaby and will be open in June.

We offer a beautiful, professional and clean working environment with linens, on-site laundry and professional supplies provided. We use JaneApp clinic software including online booking and we have reception Monday through Friday. The clinic is equipped with five treatment rooms with hydraulic tables, lots of natural light, modern decor, large staff room and exercise area for home care. We took care to provide all you need to give your clients the best experience at a competitive rate.

We are looking for someone professional, with a strong work ethic who is willing to give our clients the highest quality of care. We have weekday and weekend shifts available so your practice can grow quickly. Availability on at least one weekend day is an asset. There is plenty of easy parking for you and clients, lots of lunch spots in the area, and in a secure building.

We offer a positive and supportive working environment with a dedicated team of fun-loving, welcoming, cooperative and kind therapists who will make you feel right at home.
Must be registered and in good standing with the college (R.A.c, TCMP, Dr TCM).

Please contact info@somastudios.ca to set up an interview time. We look forward to hearing from you!
3787 Canada Way
Burnaby, B.C.
V5G 1G5